Immersive and interactive art festival
2024 Theme
Real Time
Virtual Time
Le Quarante, Laval
France
Free Access
for the whole festival
The 2023 edition in a few figures…
Recto VRso: between art, science and technology
---
Recto VRso is an international exhibition of art and virtual and mixed reality held as part of Laval Virtual. Conceived by artist-researcher Judith Guez, Recto VRso aims to invite works by artists, researchers, students and explorers who are exploring the medium of virtual reality in one way or another, with a view to encouraging the emergence of new artistic forms.

The 7th edition of Recto VRso will be held from 11 to 14 April 2024, under the following theme: Real Time / Virtual Time. Access to the festival and exhibition will be completely free.
RECTO VRSO 2024
The Art & VR Gallery
The Art & VR Gallery is the official exhibition of Recto VRso, offering more than a dozen international artists the chance to exhibit works exploring an annual theme. This year, Art & VR Gallery is taking over Le Quarante, Laval's new cultural hot spot.
The R&C Lab'
The Research & Creation Laboratory promotes artistic diversity by inviting established artists, students, researchers and collectives to take over different spaces. University and school projects in digital creation, guest curators, collectives, pioneering and emerging artists.
"Xtended" Part
New this year, Recto VRso expands on the weekend with the "Xtended" section, inviting you to explore digital technology through entertaining and immersive experiences.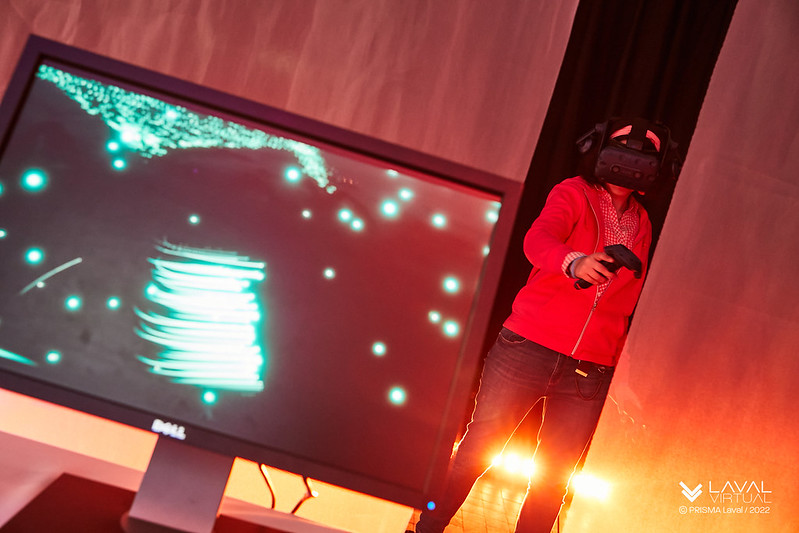 Discover the 2023 Art & VR Gallery