How do I get to the festival?
The 7th edition of the Recto VRso festival will take place entirely at Le Quarante, located at 40 Rue du Britais in Laval (France), as shown on the map opposite.
Le Quarante is a unique, hybrid third-party cultural space that opened its doors at the end of 2022. Contemporary architecture to welcome artists and the public for a few days!
Car
Parking
Le Quarante has a blue zone car park with 120 spaces for 4 hours.
The car park is located at 16, rue Jean Macé in Laval.
Essayez au maximum de privilégier le covoiturage pour plus de facilités et dans un souci éco-responsable !
• From Rennes, Angers, Le Mans: 1 hour
By bus
•Line A and K
, stop at rue du Britais, at the bottom of the street, 5 minutes' walk from Place du Onze-Novembre, the arrival station for all Tul buses.
• Line D (all week long)
Cerdan stop
• Line F
Macé stop
Timetables/prices on: www.tul-laval.com
Free public transport at weekends and on public holidays
By bike / foot
From the Town Hall:
•By foot: 10 minutes
•By bike: 8 minutes
From the train station:
•By foot : 25 minutes
•By bike: 10 minutes
From the Espace Mayenne:
•By foot : 25 minutes
•By bike: 7 minutes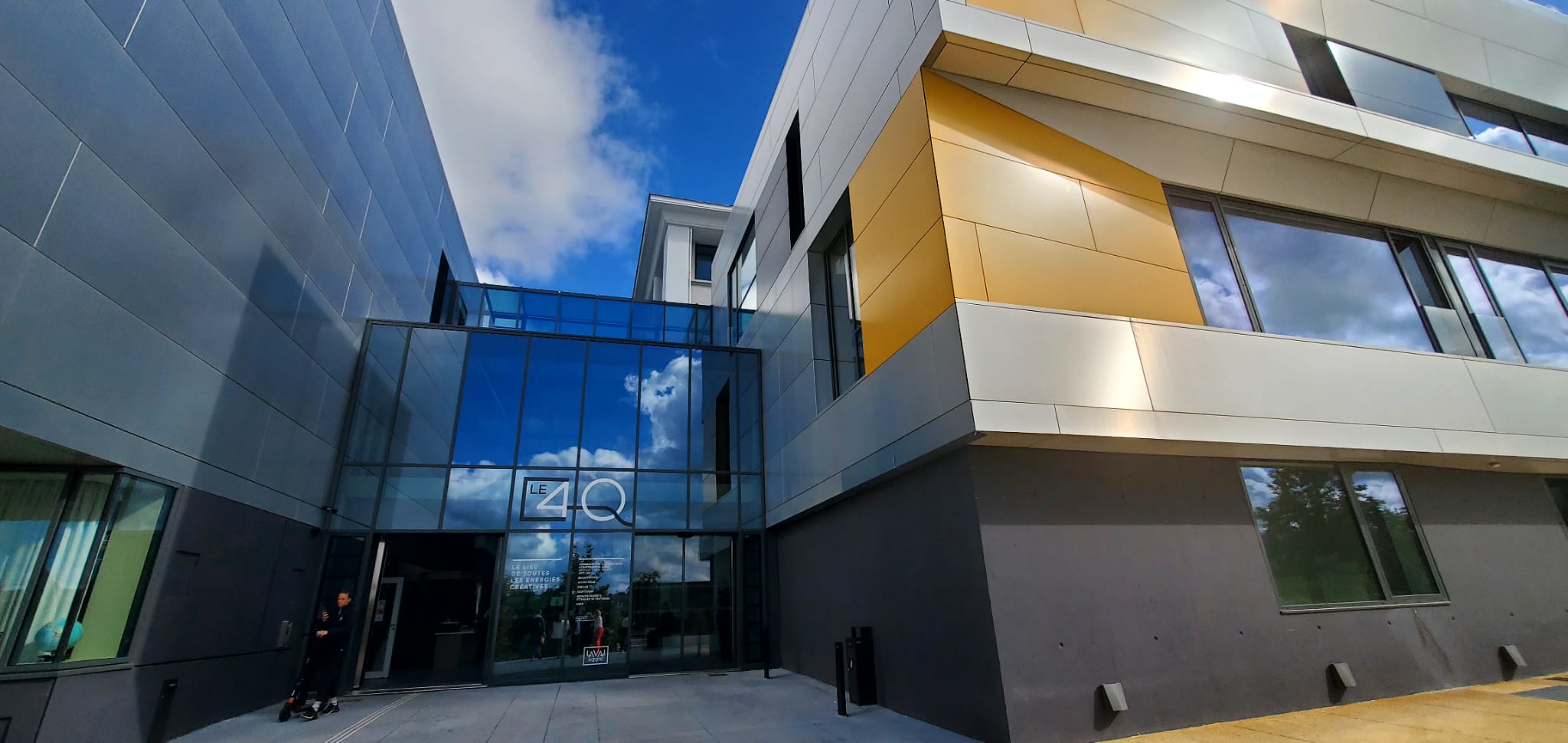 Need more information?